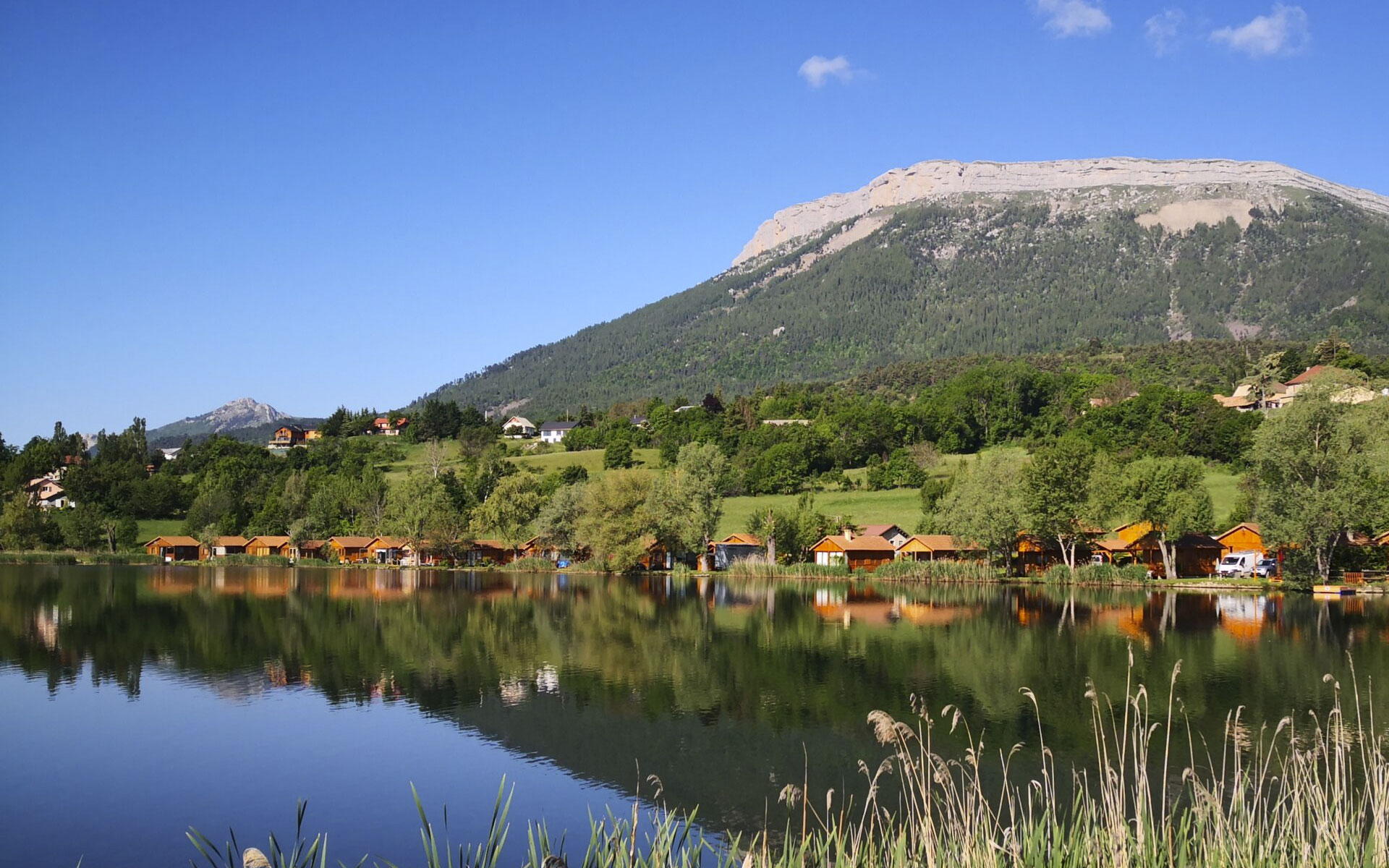 La Motte Flottante
A dream place !
WELCOME TO
the family campsite
La Motte Flottante
on the Pelleautier Lake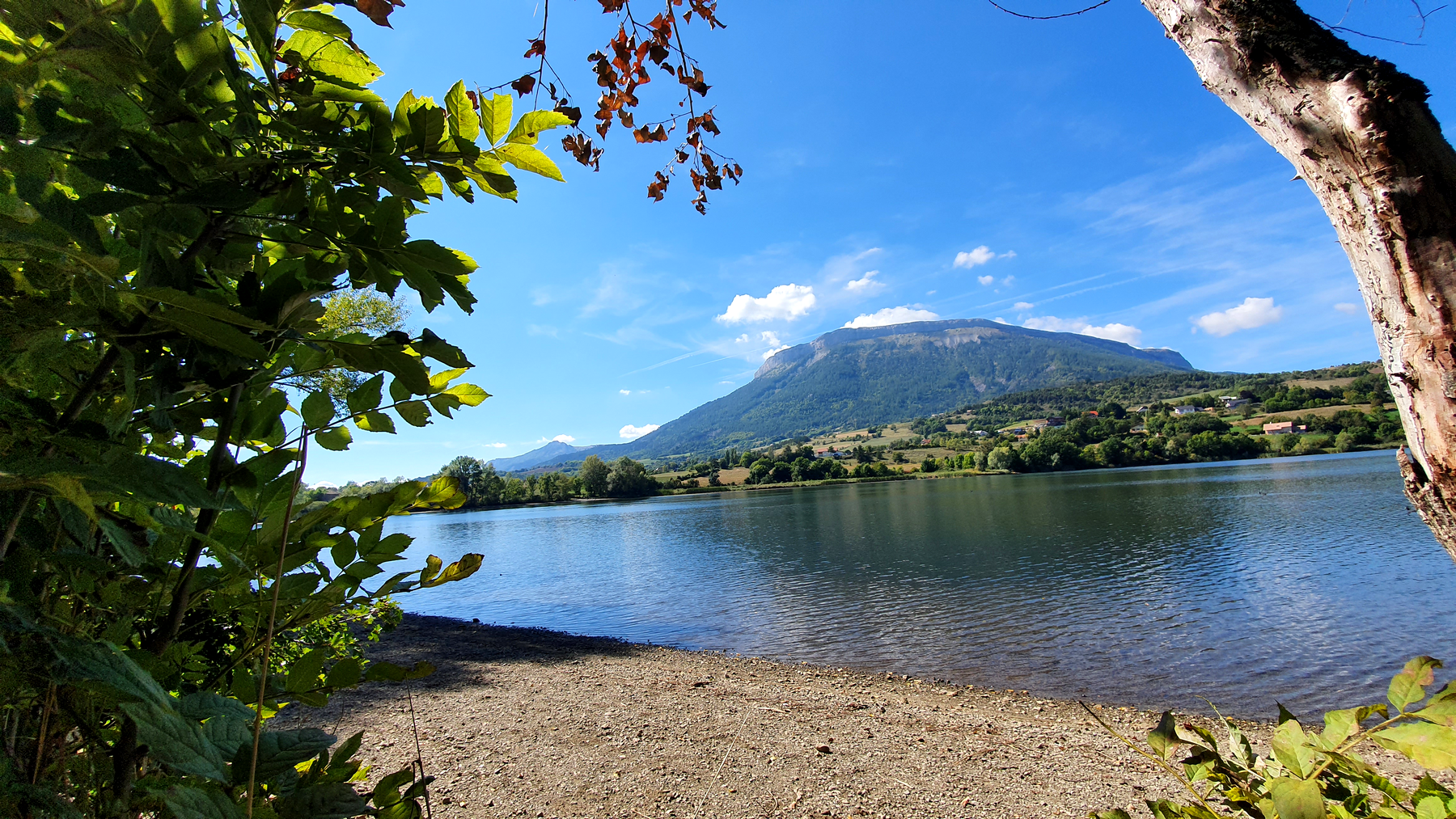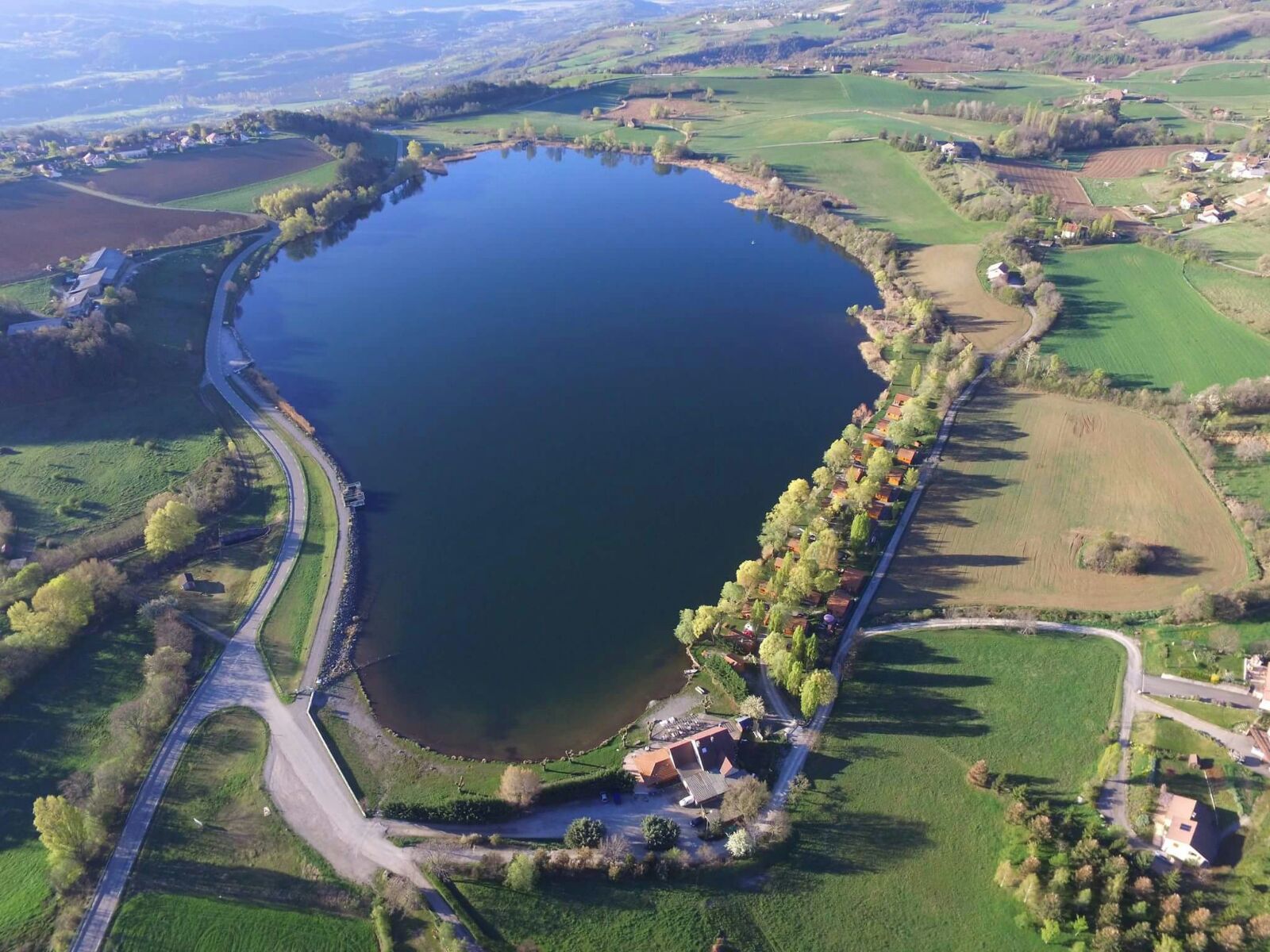 La Motte flottante: a dream place!
In an exceptional setting between the Ceüse mountain and the Massif des Ecrins, with a breathtaking view of the Pic de Bure in the Hautes-Alpes, the campsite La Motte flottante is a real country paradise for all lovers of sport fishing, peace and relaxation.
The lake
The lake was created on old marshes fed by underground water as well as by mountain streams. In the Middle Ages, a raft of rushes was floating in the middle, and farmers used to drag it to the shore with ropes pulled by horses and to share the hay, which was used for the roofs of the cottages.
When the water level got lower, the raft would drift back until the next rise. Located at the foot of the Ceüse mountain, the lake is mostly surrounded by a luxuriant vegetation (phragmites and typha).
Since it lies 970 meters above sea level, it is usually frozen in winter. Combined with an abundant fauna altitude also accounts for few mosquitoes in summer.
10km from Gap
35km from Serre-Ponçon
45km from Sisteron
95km from Briançon.
La Motte Flottante is served by the buses of the "Gap-Tallard-Durance" Urban Community, via a completely free network, we are on line 30 !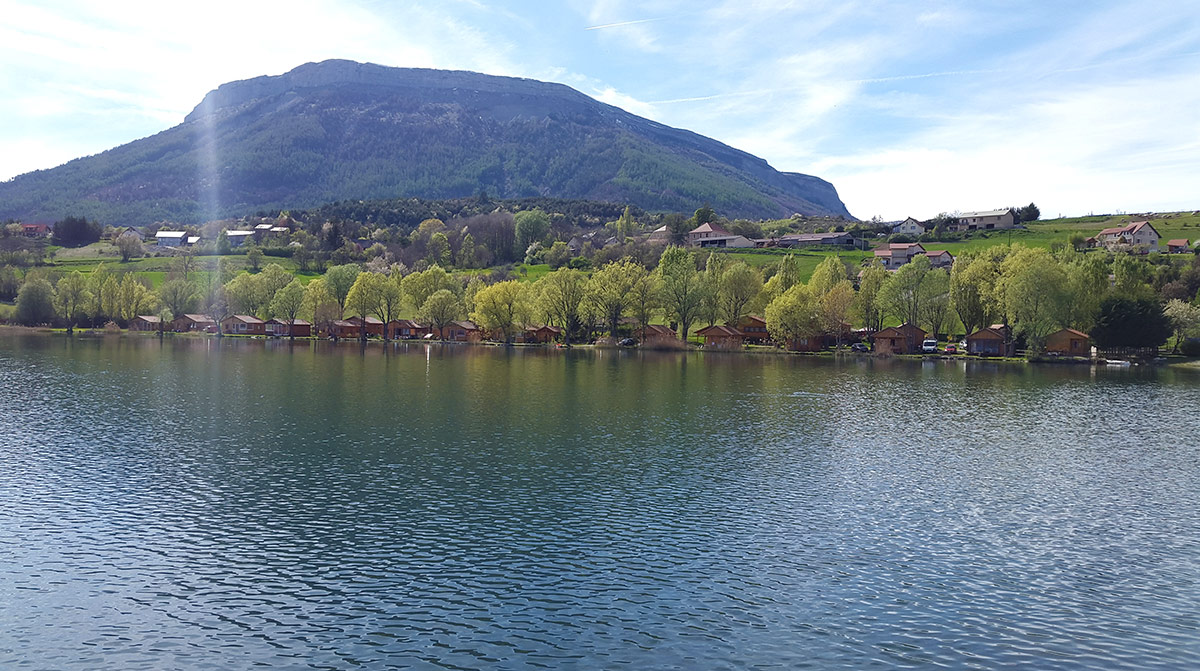 La Motte Flottante
SPORTS AND FAMILY activitIEs
Here are some activities you can enjoy around the lake either on your own or with a coach: fishing (subject to regulation), horse riding, paddling and hiking. For lovers of mountain biking, climbing, ultralight flying, white-water rafting and other thrills, or if you just want to discover the stars and galaxies (the list of attractions is wide open!), please check the comprehensive websites of the Tallard and Gap tourist offices.
Book your stay
At the Motte Flottante campsite in La Fressinouse
The campsite is open all year round for cabins and self-contained motorhomes and from June to September for bare camping pitches – showers and toilets are available. Book your stay directly on our website.
Our office is open seven days a week from 8 a.m. to 10 p.m. from the first Saturday in July to the last Saturday in August. Over the remaining months we are open from 9 to 12 and from 2 to 7 p.m. Get in touch, we'll be pleased to answer.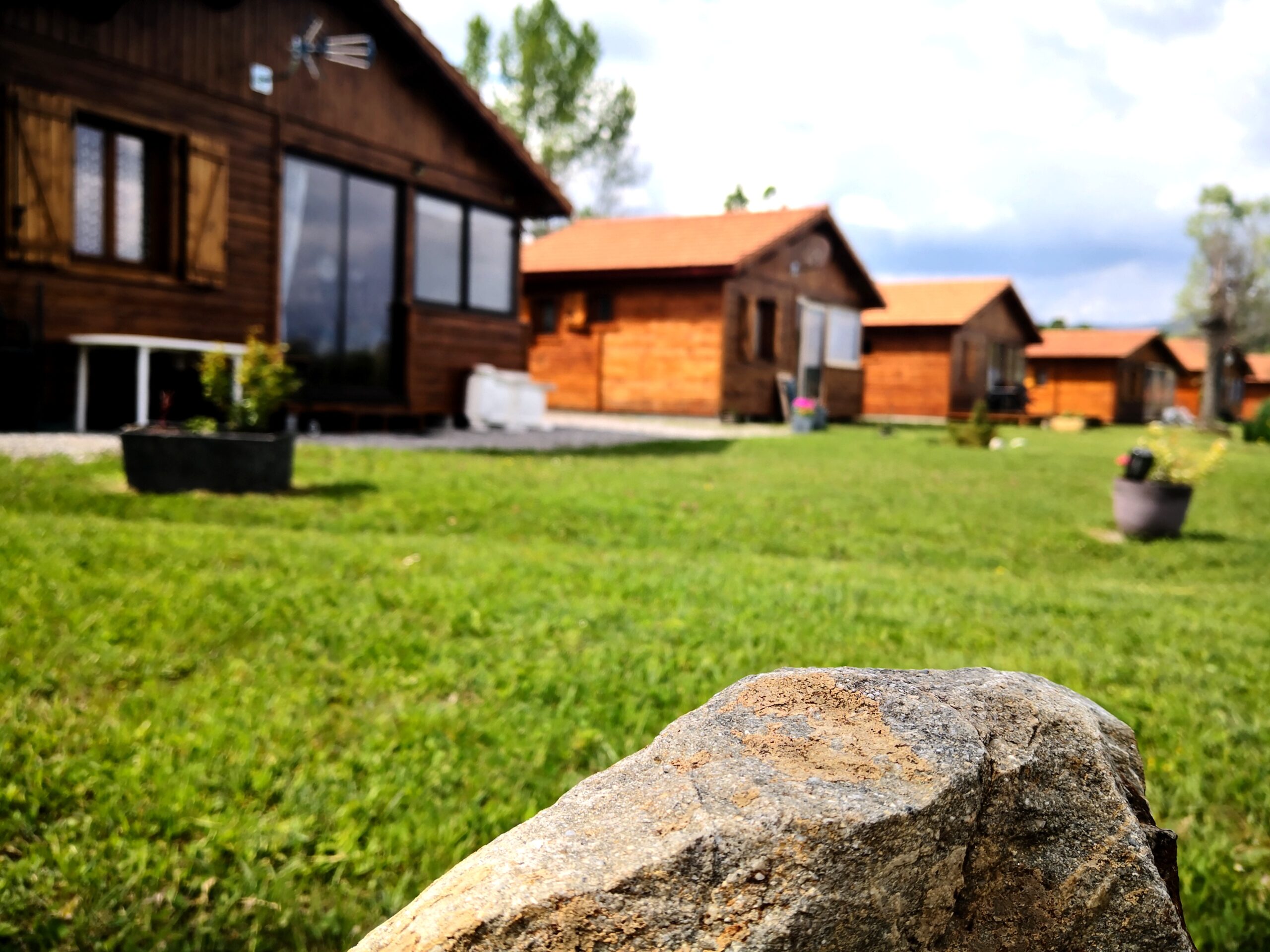 The Chalets
The Chalets
Built in wood, our cabins are located on the shore of the Pelleautier lake, facing either the lake or the Ceüse mountain. They offer great views and provide all the amenities you need for a pleasant holiday at La Motte Flottante campsite; there is a parking space for your vehicle right next to your cabin.
From your cabin, you can enjoy magnificent walks to discover the Hautes-Alpes.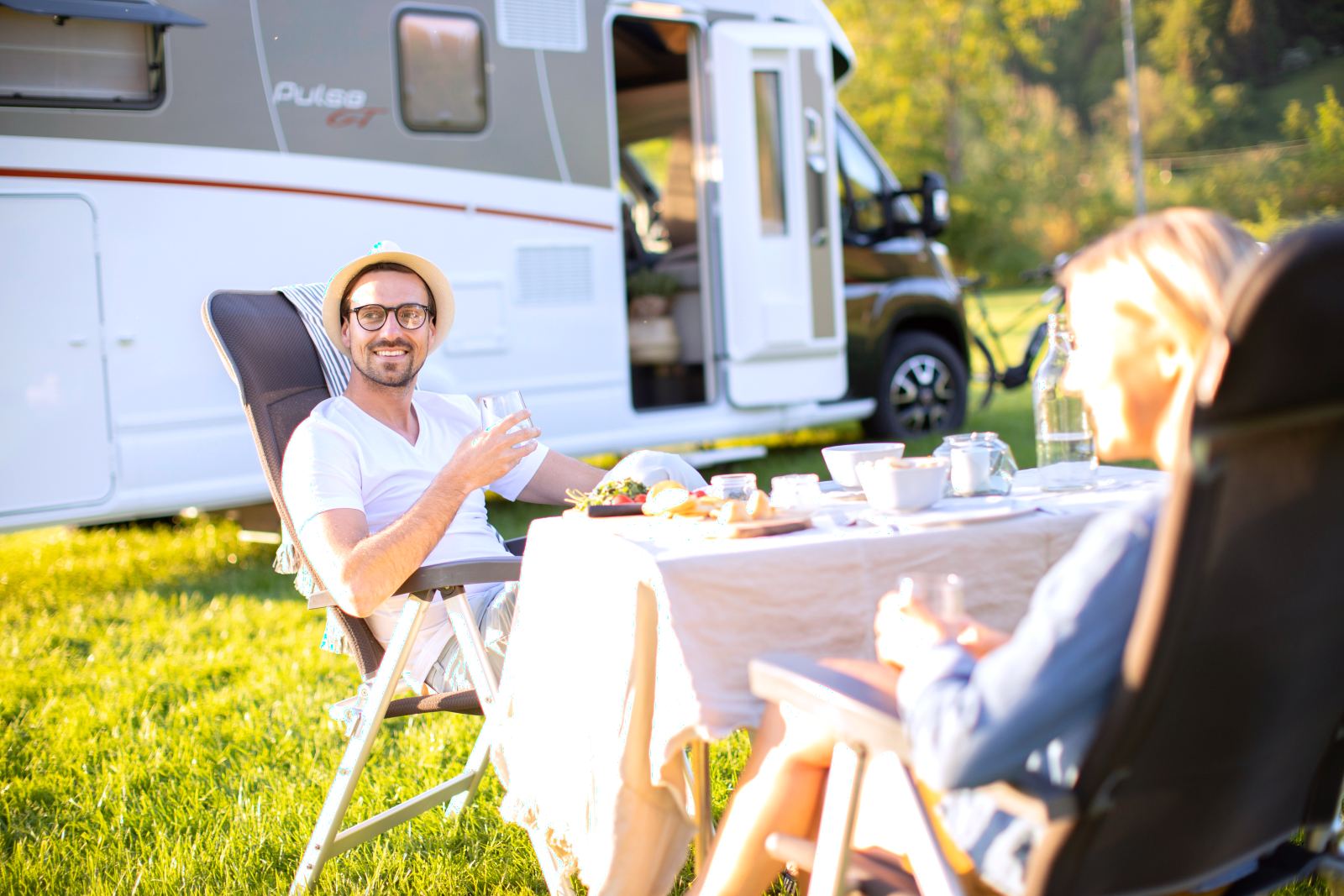 Pitches
Pitches
Whether for a stop-over or a longer stay, you will appreciate our campsite. Its flora and fauna are remarkable.
Access to taps and ? cassette emptying facility are available in the middle of the site. Electricity points are available less than 10m from your pitch.
Your holidays at the
campsite de la Motte Flottante
A haven of greenery
La Motte Flottante has selected for you the most attractive venues in the Hautes-Alpes.
TestimonialsDo you also share your experience ?
Endroit idéal pour se reposer
Contente de mon séjour, endroit idéal pour se reposer, le camping est entretenue et propre. Le gérant et sa femme sont gentils et accueillants. La jeune fille au snack est également très agréable elle sait recevoir et servir les clients. Les personnes qui mettent des commentaires négatifs du style « ils faut se lever pour aller chercher sa consommation comme à mc do » ou autre si vous n'êtes pas content vous pouvez très bien aller à l'hôtel. Un camping ça vie et il faut aussi participer c'est comme ça !
🦋🦆🌭☀️
Candice
Que du bonheur !
Baignade, petit apéro au bord de l'eau, dans un cadre magnifique. Des patrons sympathiques. Que du bonheur !

Laurence
Un régal !
Sommes ravis ! Quel bel endroit ! Nature et calme sont de mise dans un chalet tout confort au bord du lac !
Un régal ::)
Merci à vous pour votre disponibilité et votre bonne humeur !
Nous y reviendrons avec plaisir….

Chantal
Emplacement parfait, hébergement parfait !
Cela fait cinq ans que nous retournons dans cet endroit de rêve et avons l'intention de revenir l'an prochain. Les propriétaires (Amaury et son père) sont très sympathiques et accueillants. Ils ont des chalets merveilleusement équipées au bord d'un petit lac, idéal pour la baignade. Tout à fait à l'arrière, vous pouvez remonter la montagne de Ceüse, et à une trentaine de kilomètres, vous avez des dizaines de superbes promenades.

Christine
Détente !
Une semaine de vacances très reposante au bord du lac. Camping convivial, calme, chalets bien équipés et magnifique région. Un seul mot : détente, Idéal pour se couper du monde " un week-end" entre amis/famille

Aurélie