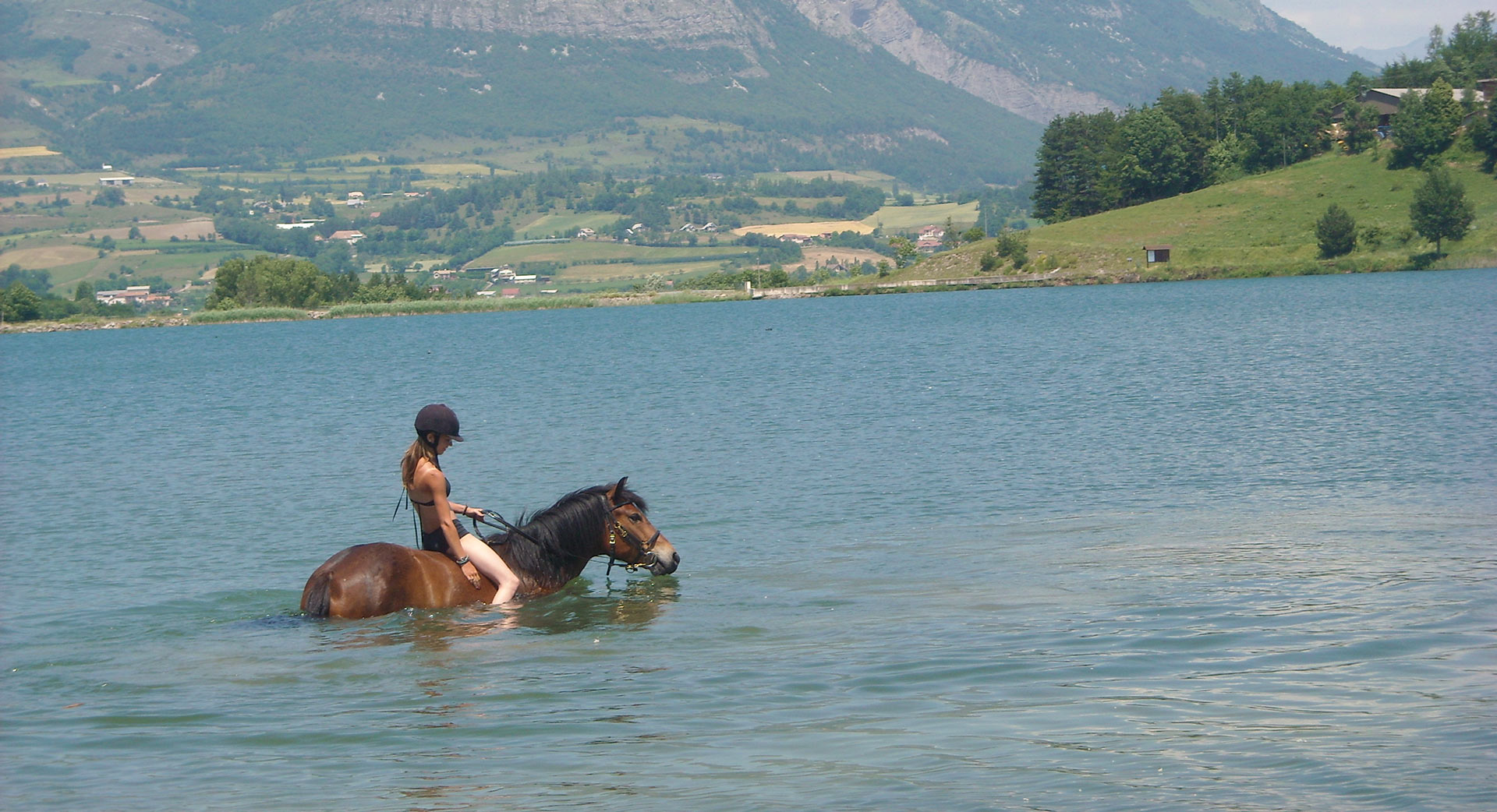 La Motte Flottante
Horse riding
Horse ridingAt the Motte Flottante campsite
FOR THE LITTLE ONES
All year round.
Duration: 20 or 40 minutes.
Pleasant ride for beginners or experienced riders.
Swim around the lake with the ponies.
In summer, bareback riding.
The riders ride around the lake. On the way, they can cool off by swimming with the horses.
Small children's day out: spring, summer, autumn.
Big outing on pony or horseback.
Bring your own picnic.
FOR OLDER CHILDREN
All year round, groups of beginners or advanced levels with preparation of the horses.
Duration: 1h, 1h30, 2h or half-day.
Every day by prior arrangement.
Swimming with the horses in summer, thrills for all.
1 hour: directly in the water
2 hours: 1 hour walk followed by a swim
Full moon hikes
On full moon days in June, July and August.
In groups of beginners or experienced hikers from dusk to 1am.